The Cave – Mutant Salamander
This sculpture was about 4′ long and took about 2 weeks to model in Roma Plastilina clay. With the lighting nearly dark, the subterranean, giant salamander was hardly visible in its splashing debut. At least there are these photos. I was working for Patrick Tatopoulos at the time and Patrick, an amazing designer, really let me run with the design.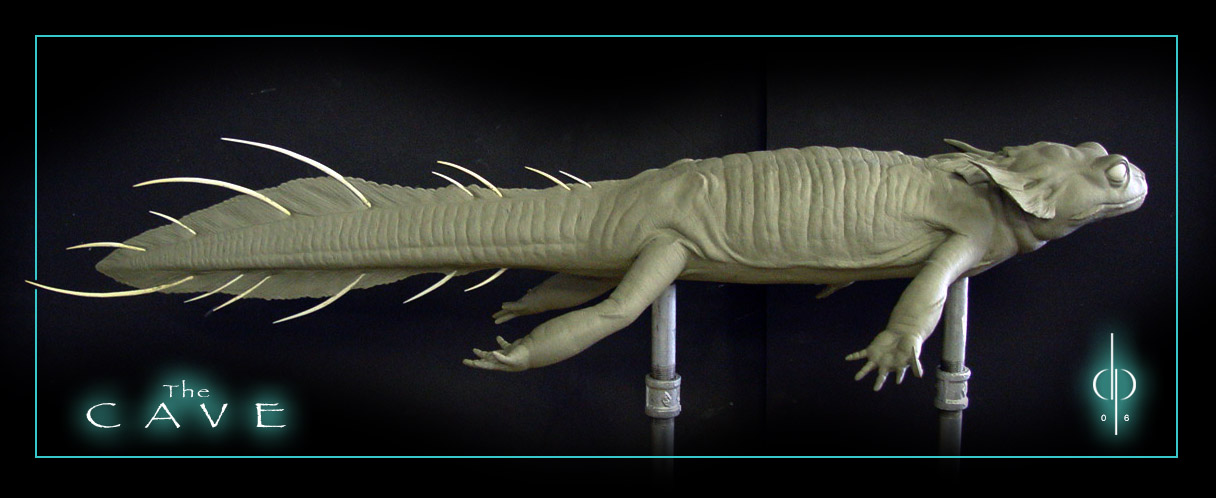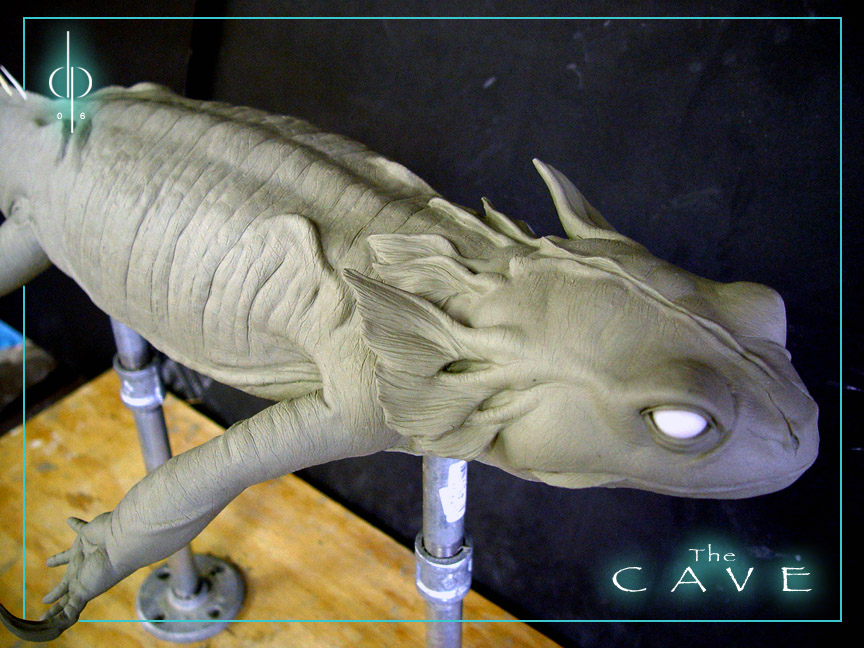 I was given one day to airbrush the silicone skin. Here's a quick shot of the work-in-progress.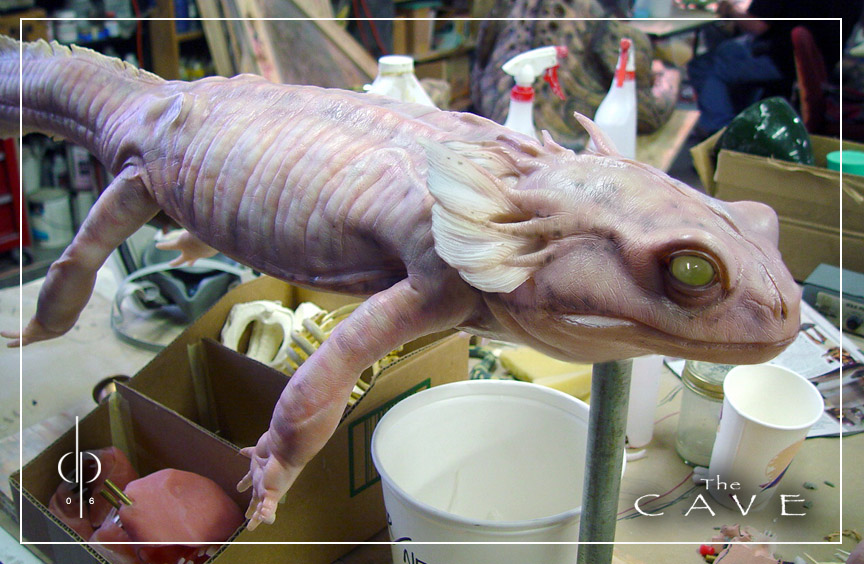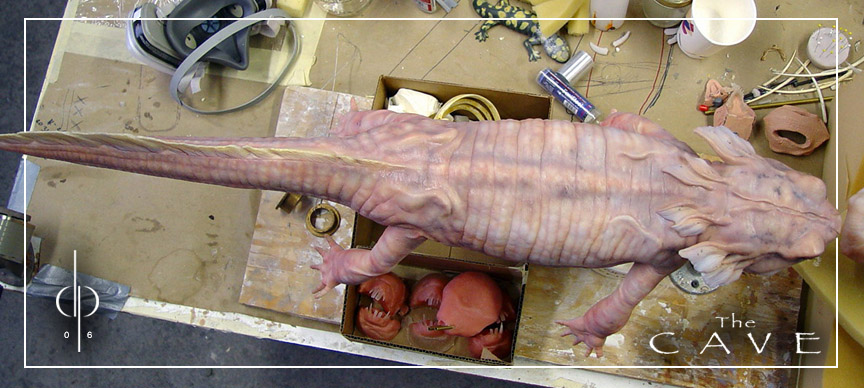 …and a silly photoshop comp for kicks. In the film, it was nothing more than a big splash.