Star Wars Trilogy Movie Poster
These images are RARE. In 1996 I lucked into the dream job of a lifetime and was the sculptor chosen to create a large, poster size, relief to represent the first three released Star Wars films: Star Wars, The Empire Strikes Back and Return of the Jedi.
Like all of my images, these are copyrighted and not permitted for any other use.
27″ x 40″ – Resin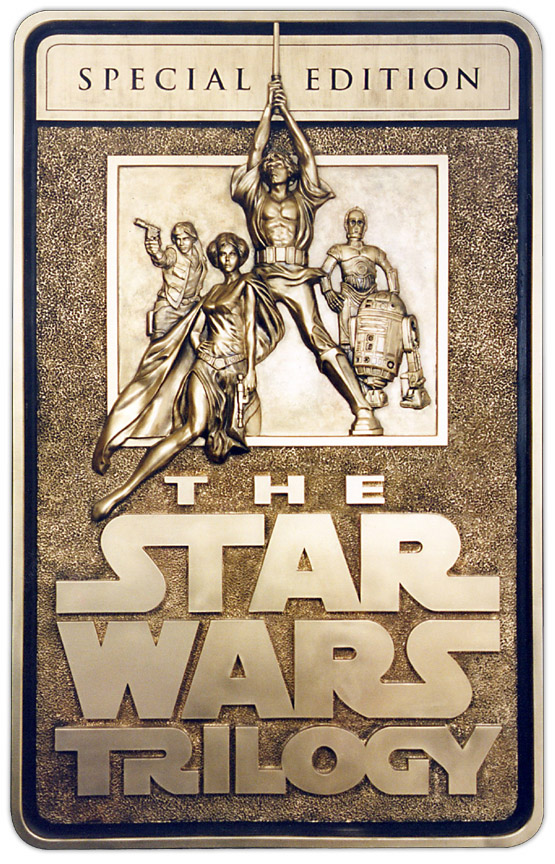 and the detail shot…