Shock Trooper from BOLT
ZAP!!! This is the SHOCK TROOPER that I modeled for Disney's animated film BOLT. This character model embodies both hard surface (as in the case of his helmet) and organic modeling. Like all of my models, everything is 100% quads, modeled in poly's and converted to subD's at render time.
Truth be told, the most challenging aspect of this piece was the helmet. It consisted of a butterfly-shaped compound curve cut out from a spherical "ball", changing yet controlled radiuses, consistent "shiplaps" and renders without a single kink.
Note: No booleans were ever used – everything was carefully hand shaped for precise control over design.
Modeled in Maya
Rendered in Mental Ray
100% quads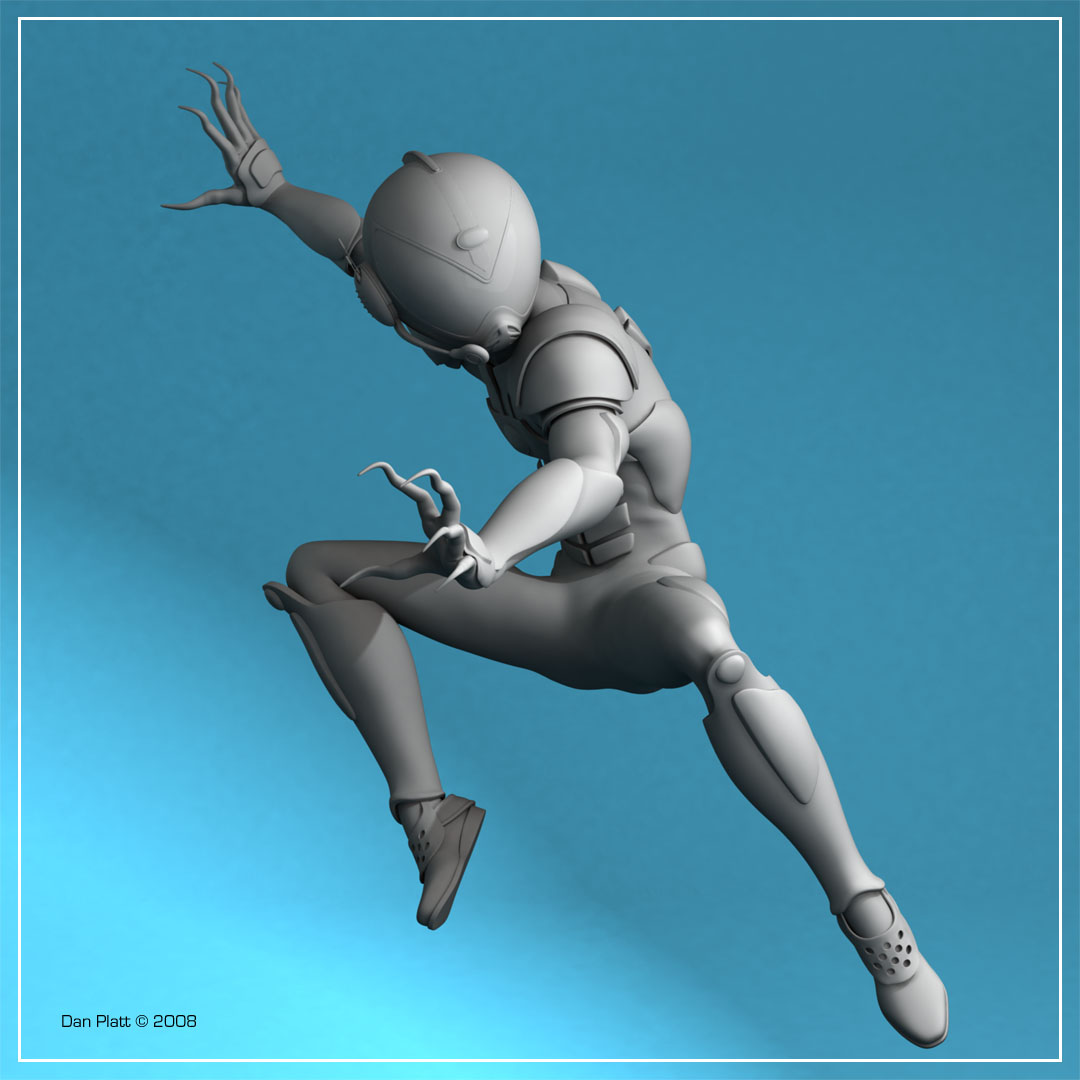 Comments Off on Shock Trooper
Dan Platt on August 21st 2008 in Shock Trooper